Chances are you've come in contact with an acrylic display today. Maybe the donut case in the coffee shop,or on the counter of the gas station selling chewing gum. Bryton Engineering provides these and many other types of POP (Point Of Purchase) displays.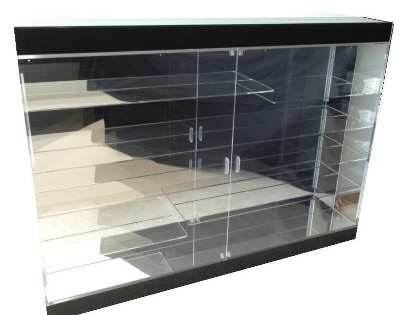 Besides acrylic, there are many types,textures and colors of materials that can be transformed into a display to meet your needs. Because of this multitude of materials available, your design team can dream up anything from mild to wild and odds are we can produce it. These materials can be formed, glued, polished and laser cut to generate complex shapes and create eye-popping graphics.

Don't let your project's size slow you either. We have experience with very small displays to the large type found in home improvement centers and from just a handful to thousands of pieces. Bryton can help you develop a successful marketing solution.