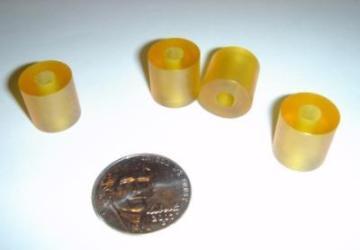 Natural PEI (trade name Ultem)spacers for a food application.
Material needed to be FDA compliant and was used in a
machine that was subjected to large amounts of thermal cycling. Ultem was recommended because it has excellent resistance to these conditions. The parts were made by screw machining with a tolerance of +/-.002 inch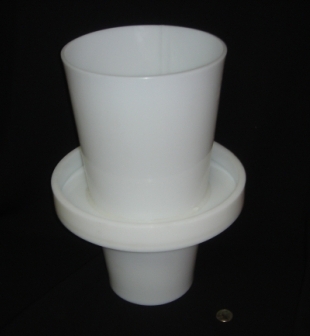 This is a high density polyethylene (HDPE)
transition chute for a dry food application. The large flange in the middle is used to mount the chute in place as product flows through it. You can see a quarter in the lower right of the picture for size
comparison. It is about 18 inches tall. It was made by heat forming the plastic
to shape in a special fixture and then welding a seam down the side. Then the flange was fabricated and welded in place. We are experts in plastic welding.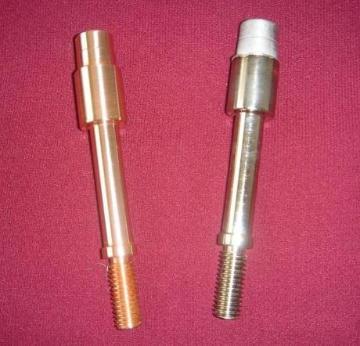 These are copper anode contacts for
an ECM Machine. We are experts in
components for these machines which are in essence reverse electroplating
processes. These were produced by
CNC turning and then nickel plating
the entire body. Then an extremely
thick (.010) platinum plating was added at the tip to prevent corrosion

At right is a bronze tinted polycarbonate guard for an automated machine. Polycarbonate has extremely high impact resistance to prevent injury if a machine failure should occur. It is available in clear and tints to reduce glare or compliment machine aesthetics.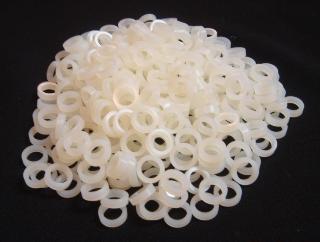 Bryton can provide custom screw machined components like these in quantities into the millions. We supply these to one of our customers made from natural nylon which is very cost effective for many applications.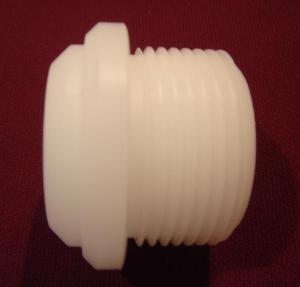 This ia a polypropylene fitting for a pharmaceutical manufacturing application. It was made by
CNC machining to an industry standard tolerance of +/-.005 inch. Bryton has an excellent reputation for material recomendation of plastics and metals alike.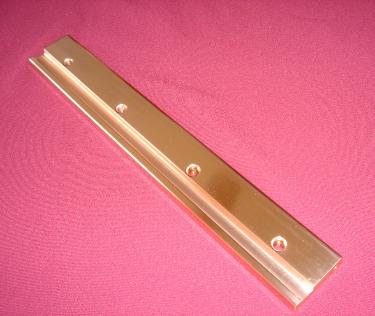 This photo shows one half of an electrical contact holder made from grade 110 copper. It is about 10.5 inches long. Bryton produces them in sets for an industrial customer by CNC machining.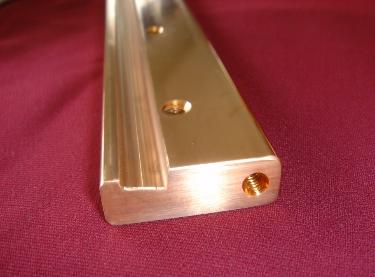 Another photo of the contact holder above showing the detail of the slot and the tapped holes on the ends.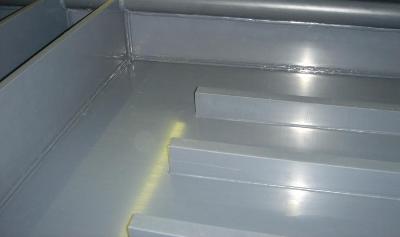 In this close up view of an industrial sink made from PVC, you can see how the components are welded to create a finished product. This unit has multiple compartments, a sloped bottom to facilitate draining and ribs welded in to raise parts off the bottom of the sink. PVC is very chemically resistant.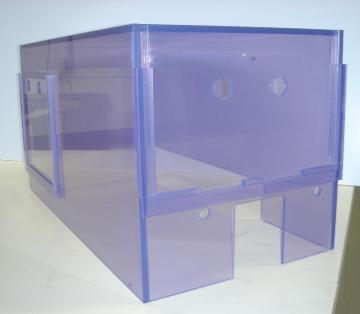 This is a clear PVC cover for a
semiconductor processing machine. Due to its chemical make up, clear PVC has a slight blue tint. It has two sliding access doors and was made by hand fabricating to fit the customer's equipment. The pieces were fit together and solvent welded in place. Solvent welding is often called gluing, but it is actually creating a weld and like a weld, the joint is stronger than the surrounding material. If done properly, it will not break-the surrounding material will give out first.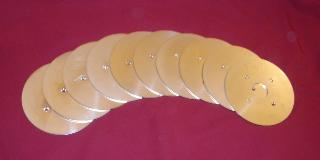 Bryton producted these 316 stainless steel covers by laser cutting the 1/4 inch blanks and finish machining with ciountersunk holes and radiused edges. They are about 7 inches in diameter.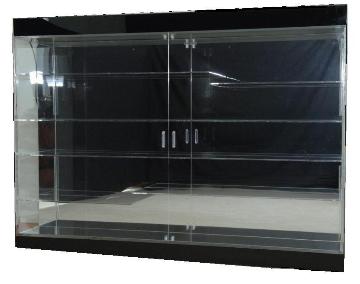 This is an example of a large acrylic display case. It is over 5 feet wide and has a light hidden in the top. To improve its appearance, we added a black acrylic band on the bottom to match. It has a mirrored back and bottom. We can provide POP displays as well as museum type pieces such as this.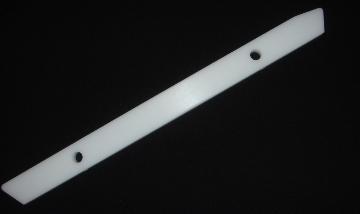 This guide rail for a conveyor is machined from natural acetal. The holes are cross drilled and tapped for set screws to hold it in place. Acetal is a good choice for this application because of its very high wear rate.