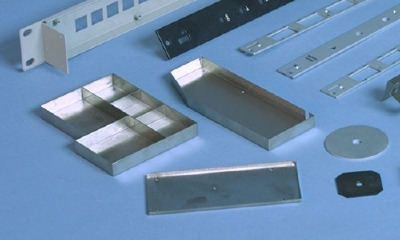 Nearly every market has a need for a fabricated metal part. From simple side panels for machines or equipment to stamped metal brackets, let Bryton help fill your needs.

We partner with many specialty fabricators with capacity ranging from light gauges up to 500 ton presses.

Other fabrication services include welding, drilling,laser cutting, punching/stamping, and shearing/blanking. These parts can be found in a
variety of equipment/machinery, consumer, electrical,automotive and industrial applications.