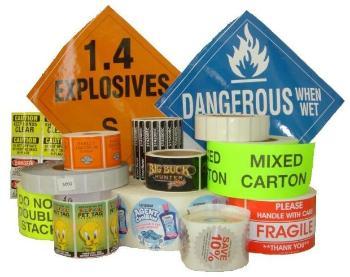 Bryton supplies custom labels manufactured by Selective Label and Printing. Through their state of the art 8 color ultra high speed process, we can turn product around in days instead of weeks. Fist class quality extends through out the plant including in-line vacuuming to eliminate unwanted contaminants to every roll being individually shrink wrapped.

We provide all types of labels including food packaging, shipping labels, automated application labels, chemical and liquid packaging, thermal transfer blanks, custom inkjet blanks, and many many more. Numerous materials are also available including papers, vinyls, polyesters, mylars, foils and shrink films to name a few. Custom shapes, rolls sizes, coatings and 18" wide presses round out their capabilities.

Don't think of them just as a label company though. Selective can produce hang tags, food pouch materials, sheeted goods, clings, banners and flags. With a large production capability and a near limitless range of materials, sizes and options, we are anxious to provide a quote and show you how we can make your project a success.